Yay! You are a Super Woman! You've brought a beautiful little life into the world! If you were like me, excited to bring your little treasure home but unsure of what to do and expect. This may be helpful to you!
My sweet lil Angel is the first on my side of the family since my brother was born ( he's now 26 ). My wonderful grandmother knew everything and anything about babies and being an amazing mom and grandma. She would have put Martha Stewart to shame, passed about 11 years ago. Life has changed a lot since then, exposure to toxins, GMO's and the importance of organic food and farming has since brought about so much new information and lots of new ways to nourish ourselves and our families. Needless to say I'm learning as I go . My dear friend France is wealth of information and having a background in nutrition as well as medical, shes been my saving grace many times.( www.collagencomplete.com) Although my family has advice , being a mom in 2015 has changed a lot since there were youngins.
I asked many questions of my lovely friends who had babies before me and I've compiled all of the wonderful information I found into this mommy Rescue Blog. I'm sure I've missed some things, I will update, add, and incorporate any comments you like to share.
So your preggers !
So many parents don't think it's necessary, and I'm sure many of you can do it on your own but we all need pointers and a helping hand sometimes. Why not have a fully stocked knowledge arsenal?
Birthing classes are wonderful  – especially if your a first time mom or dad. Classes can help you and your partner learn what to expect , how to respect each other and how to properly prepare . Ladies it will give your man/ partner a reality check and more understanding of what you going through and how to be the most supportive.
Your baby is born
Our progesterone levels spike really high at the end of our pregnancy and then  plummet, especially if you're nursing ! This can greatly effect your mood and mental well being. I learned the hard way and was a sniffly, weepy mess. Here is how to prepare and salvage your sanity! The natural way.
1) Over the counter progesterone cream saved my life instantly! I love the brand "Now".
2) 5htp or L-tryptophan are found in foods and sold in supplement form. You can find them at any health food store. They calm your nerves and soothes the soul!
3) Multi- B vitamins are great for the mood and keeping the nerves on an even keel! These should be taken daily (they also aid digestion). I prefer the "Garden of Life Raw Multi B" , they don't leave the " B vitamin flavor in your mouth.
4) Bach Flower Essence Rescue Remedy is great for stress and anxiety. These are gentle enough for baby but effective enough for parents too!
Nursing
Prepare your nipples with "roughing them up" this was suggested to me by my birthing coach Yolanda Corteo who teaches the Bradley Method birthing classes in Clearwater FL. www.tampbaybradley.com. Take a dry wash cloth and rub on your nipples daily as you near the end of your pregnancy, this toughens them for the work they will soon be doing. This saved my life and my nipples (don't get me wrong they were still tender but I made it through). My friend Kiersten recommended "Earth Mamma Angel Baby" Nipple Balm it's non toxic and edible. Which makes sense, not all nipple creams are ?.
Note: if you can get through the first two weeks of nursing you will be pleasantly surprised and the pain will let up, it gets easier!
Low milk supply
Fenugreek is an old low milk supply – solution. I'm sure this helped me on the path to making more milk but oatmeal was my favorite. Soy lecithin is supposed to help and can be found non GMO form. I'm still looking for an organic substitute. Adele Davis one of the innovators of nutrition and writes about soy lecithin and how it helps create gray brain matter; which contains most of the brains neuronal cell bodies. Including muscle control, sensory perception, decision making, emotions, speech and self control to name a few.
Then there are lactation cookies.
I personally loaded up on gluten free oatmeal with soy lecithin and a little honey right before bed. I would wake up over flowing with milk and I had many troubles making enough. I found this just as good as the cookies but with less sugar.
Thank you to my friend Sarah from Om Sweet Om (www.oso-yoga.com)

Baby Constipation
Colic Calm Order Here
Pears
Pear water (pure pears and drain the juice)
Baby food prunes
Water bottle
Colic calm and prunes are my 2 favorites
Teething                  
This can be a tough one, you don't always know when your baby starts teething. However looking back I would say when the fussiness seem to be for no apparent reason, most times turned out to be teething. (Below is a picture of all the teeth that will eventually fit into our mouth Thank you Sky for the picture )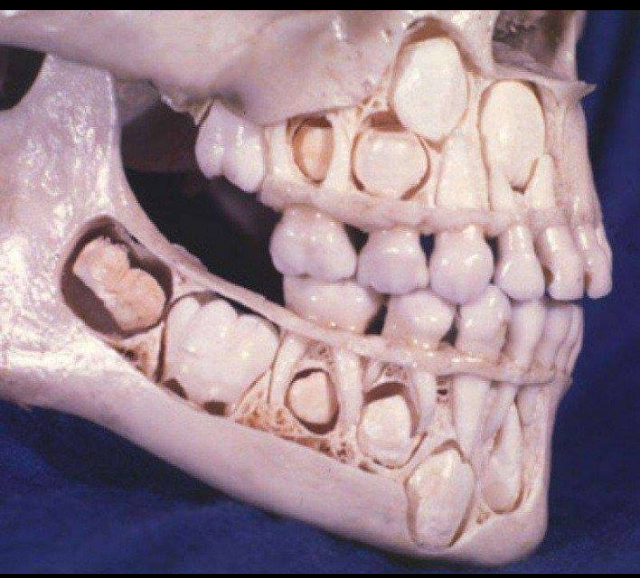 There are so many lovely natural ways to give your baby relief. Here are some of
the things we had success with.
This was a list of items I used for baby teething relief :
Whole cold carrots
Cucumber ( is a natural anti-inflammatory) plus feels good on gums. One friend used frozen grass fed beef bones
Colic calm (this one is great for so many things and it helped with their nerves)
Reusable PVC and BPA-free ice cubes as long as they're big enough not to swallow, this was one of my daughters very favorites! Boon also has a great teether you add ice and looks fabulous!!
Clove oil & coconut oil recipe. Have you ever put clove oil on the tip of your tongue? It's a natural numbing agent with no side effects.Good ol fashion gum massage, my daughter loves this!
Ingredients
2 tablespoons 2 tablespoons coconut oil
2-3 drops clove bud essential oil ( Do Terra is a great brand or you can find this at any health food store). Combine ingredients and test a little on yourself to make sure it's not too strong. Once you're comfortable with the ratio's pour your mixture into a clean container. Light oxidizes oil, so a dark amber or cobalt is best if you plan to leave it on the counter. Another option is a clear glass container that is kept in a cool, dark cabinet.  Part of this recipe was burrowed from http://www.mommypotamus.com
Hylands homeopathic teething tablets and gel,  (I put my gel in the fridge so it's nice and cool going on the gums).
And Bach Flower Essence Rescue Remedy is good too added to their in bottle or water.
Gas , fussy and sleeplessness
Baby Belly massage this is always helpful, we do this before bed just to help relax . Add a coconut and lavendar mixture on the bottoms of their feet for an extra soothing effect.Also having this as a night time routine helps my little angel wind down.
Colic calm
Water in a baby bottle – hydration!
Vega electrolytes (approved by Dr).
My daughter was a sweat in her sleep type of baby . When she was about five months she had a terrible vomiting experience 10 times in one hour and then she was very weak. We brought her to the hospital . They gave her an IV which was so traumatizing I can barely recount it without tearing up. The good that came of it was she was so happy after , the electrolytes perked her up and kept her in a GREAT mood! The pedialyte the Dr suggested was so full of toxic dyes I couldn't bring myself to give it to her. I researched all the electrolytes I could find . I brought the Vega brand to the Dr and it was approved. I add it once or twice a week to a water bottle! She loves it and during hot months it makes such a difference in her overall mood .
Diaper Rashes
This is a super easy one! If you didn't jump on the coconut oil trend , now is the time!
Coconut oil is naturally anti-fungal, antiviral and antibacterial, it will eradicate bacteria, virus, and fungi like yeast. A diaper rash is specifically caused by Candida yeast, studies have shown that coconut oil causes the Candida yeast cell's nucleus to explode. Now that's a natural and effective way to get rid of a yeast diaper rash.      (naturallyearthfriendly.com helped with this one).
California baby diaper cream is also another favorite with Zinc oxide, it helps dry out rashes.
Baby with low iron
This was great for me and for baby! I was anemic when I first left the hospital, whats the easiest way to assimilate a vitamin? Through a food source – of course!
Organic unfiltered molasses! My little one isn't a fan of meat so her iron was low. I started added a little baby spoon of molasses with a baby bottle chaser and this really helped for us!
This has been my begged, burrowed and learned tidbits of mommy knowledge! Thank you so much for reading! Please remember I am not a physician or health care practitioner. All advice is my personal experience and those burrowed and shared from natural earth mommas! Enjoy!
XO- Darby